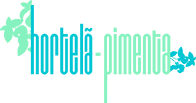 DESIGN & CONSTRUCTION
"Life begins the day you start a garden." Chinese Proverb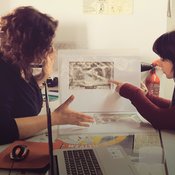 1 - Survey Meeting and Initial Proposal
This moment is the first time we will be together after receiving your contact. It's a free meeting of a variable duration depending on what you want: the intention is really to understand your needs and wishes as well as making a photographic and documental survey of the spaces proposed to be altered so that we can evaluate the feasability of your expectations and contribute to whatever is technically, functionally and / or aestheticly required. If you dont have a clear idea and are looking for inspiration and creativity there's no problem for us – imagination is our specialty: we can see gardend blossoming from lawns, rocks or abandoned landfills!
 
With the information we collect on this first visit, we will present a basic proposal and a work strategy with respective costs. Depending on the project's complexity, this could be sent by email or explained during a new, brief, meeting. Our proposals are divided by phases/modules in a way you can grant us only what's important for you and decide step by step if  you want to keep it going or not. Don't worry, all of this is free of charge and without commitement.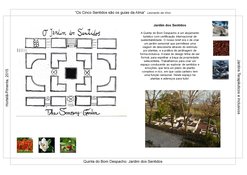 2 - Conceptual Plan
In case you accept the initial proposal, we'll go back to the site to make a more complete survey of data in function of the project and that may include: several measurements and demarcation of access points (if it's a bigger project it may be necessary to perform or consult a topographic survey), drainage sites, soil analysis, slope details, etc. This information will be essential to build a plan that is appropriate to the reality of space, but also as a way of more accurately evaluating the possible execution costs.
Using all the gathered site information and the vision given to us by the client, we will present one or more drawings with our ideas for your garden/space so that you can imagine yourself enjoying it. The conceptual plan is an A3 or bigger document that includes a sketch of the proposed layout accompanied by a short desciption explaining the desigh and functionalities and samples of the main building materials and their texture, as well as the species of plants with bigger impact on design. Whenever appropriate, we include a colored 3D sketch to better help you visualize. We also use software that allows you to visualize our psoposals, in case you wish.
In some cases, this step may be enough, mainly if the client likes and/or knows about gardening, plans and/or construction. In case you're not a garden coonoisseur, we'll keep on helping so that you get the perfect space! If so, at the time we'll present a new proposal for the next step considering any changes from the client's feedback.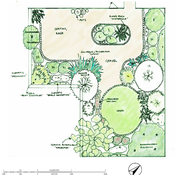 3 - Master Plan
After analyzing, discussing and reviewing the conceptual plans, we will draw a scale and color drawing that will be an exact reproduction of the final aspect of your garden/space. This plan will be essential to evidence any necessary adjustments before the construction begins and may contain some technical details that inform the construction process.
MasterPlan is, actually, a little portfolio of your garden with the minimum of two different drawings: one of "hard landscaping" with the structures buil and their technical and aesthetic details and other of "soft landscaping" with the identification and position of the plants to be used considering the specifities of the project and environmental factors such as ground, soil composition, orientation and available light, rainfall or others.
They will be detailed drawings by section with elevated views, allowing na overvies and leaving no room for doubt regarding the type of material and the plants to be used in each area.
With this notebook, we are ready to turn your wish into a reality that you can enjoy for long. If you want us to go ahead with the construction we are ready or if you prefer another contracter we can o the technical and planting monitoring. In either case, we will present, at this point, the proposal for the construction phase.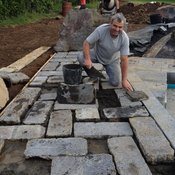 4 - Construction / Technical Support
At this stage our intervention depends on the contract tha is established with the client and the degree of involvement intended for the construction. We explain the two possible scenarios:
4.1 Hortelã will do the construction: All the technical documents essential for the construction, including the specialties will be produced and carried out all the work (walls, slopes, paths, electrical installations, lighting / plumbing and others... basically everything you can imagine - and we can build, of course!). The responsability of execution is orus from the beginning until the end and we ensure the work and it's post-execution follow-up.
4.2: Hortelã provides technical support for the project: a consulting and technical plan to support the work will be agreed upon where we define the frequency of visits and the client's chosen contractor will take responsability for the construction, the projects of specialties and the acquisition of construction materials and will be responsible for ensuring the work and the monitoring of it after the construction phase. Hortelã will be limited to advising on design compliance and will take responsability only for plants and planting.

And Voilá: In four easy steps you will have a distant idea having daily pleasure in your garden! After work is completed, and if you have interest in it, we can help you maintain your garden.
"Half the interest of a garden is the constant exercise of the imagination." Mrs. C.W. Earle, Pot-Pourri from a Surrey Garden, 1897 (Thanks, Jessica)